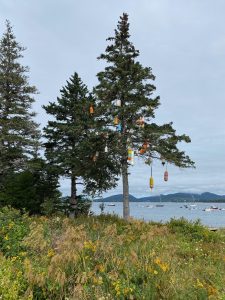 Here are the requirements for you to be eligible for CHAP help with your down payment:
Your maximum household income to qualify for CHAP assistance is $152,640 in 2022. (180% of the median family income for the State of Maine as set by US Department of Housing and Urban Development's. NOTE: This is adjusted annually.)
The maximum house purchase price is $339,200 in 2022. (2.5 x 160% of the annual median family income in Maine. This is adjusted annually.)
You must be able to obtain a pre-qualification letter for house financing from a bank. The letter must also state the bank knows that the buyer will use CIRT loan funds to supplement their down-payment, and that CIRT covenants will be recorded on the deed for the property. Bar Harbor Savings & Loan has told CIRT they may be willing to offer a house purchase loan with CIRT's CHAP program terms to eligible buyers; you can contact Bill Weir, 207- 288-3685, at the bank for more information. You can use any bank that will agree with CIRT's mortgage and Covenant requirements.
You must obtain a signed Purchase and Sale Agreement for a house on Great Cranberry Island or Islesford.
You must be willing to live in the house all year, and agree to all CIRT's Covenants – see Covenants section.
If you would have any questions, please contact board members. On Great Cranberry Island – Ken Schmidt, kenschmidt12@gmail.com. On Islesford -Judith Timyan, jtimyan@gmail.com.
NON-DISCRIMINATION STATEMENT: CIRT shall not discriminate based on race, color, national origin, religion, sex, gender identity (including gender expression), sexual orientation, disability, age, marital status, family / parental status, income derived form a public assistance program, political beliefs, or reprisal or retaliation for prior civil rights activity, in any decision concerning an application or grant pursuant to its Cranberry Homes Assistance Program.