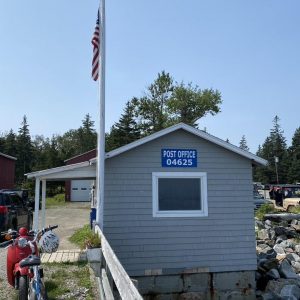 Review the CHAP Eligibility Criteria and Information on CIRT's Covenants. If you believe you are eligible and ready to apply:
Complete and sign the CHAP Application Form – at bottom of this page.
Obtain a letter of pre-qualification for bank financing. This is a bank form addressed to you that says you are qualified to obtain a mortgage loan of up to a certain amount. The letter must also state that the bank knows you will have a loan from CIRT to help with your down payment, that CIRT Covenants will be recorded on the deed for the property, and that CIRT will hold a second mortgage for its loan amount which will be paid back to CIRT only at such time as when the house is sold, and without any interest.
Have a signed Purchase & Sale Agreement for a house on GCI or Islesford.
You can apply securely online. Fill out the application (link below) and attach:

Income verification: a tax return and two recent pay stubs for each member of your household whose income will help pay your bank loan.
Bank pre-qualification letter
Completed Purchase & Sales Agreement for a house
Or, you can mail your completed application and all required documents to "President,
Cranberry Isles Realty Trust, P.O. Box 4, Cranberry Isles, ME 04625".

Applications will be reviewed in the order they are received, if complete. An application is not complete unless you send your application, income verification, bank pre-qualification, and a Purchase & Sale Agreement. We will try to notify you by email within ten days of receipt if your application is not complete, or if it has been approved.
Review documents carefully: The full requirements of the CHAP program are set forth in the documents referenced here. They should be reviewed carefully by you and your attorney. No funds will be released unless a full application including the required documents have been submitted and the loan has been approved by CIRT.
If you would like an informal discussion about this program or your eligibility contact on Great Cranberry Island, Ken Schmidt, kenschmidt12@gmail.com, or on Islesford, Judith Timyan, jtimyan@gmail.com.
---